The CPESN Wisconsin is a high-performance network that has adopted the tenets of value-based health care—increase the quality of patient care and reduce overall health care costs.  CPESN WI is focused on improving the health of our patients by working collaboratively with other health care providers and ensuring that patients are achieving their therapeutic outcomes with safe and effective therapy.
The goal of the CPESN Wisconsin is to improve quality of care and patient outcomes related to medication use, enhance patients' overall health trajectory and reduce total cost of care.  Key to the CPESN WI approach is active integration of community pharmacist activity with the larger care team, including the primary care physicians, specialty providers such as behavioral health professionals, and the extended care team of the Patient Centered Medical Home.  CPESN WI will seek pharmacy participation with those who have demonstrated interest in delivering high-quality, patient-centered care that exceeds traditional pharmacy dispensing services.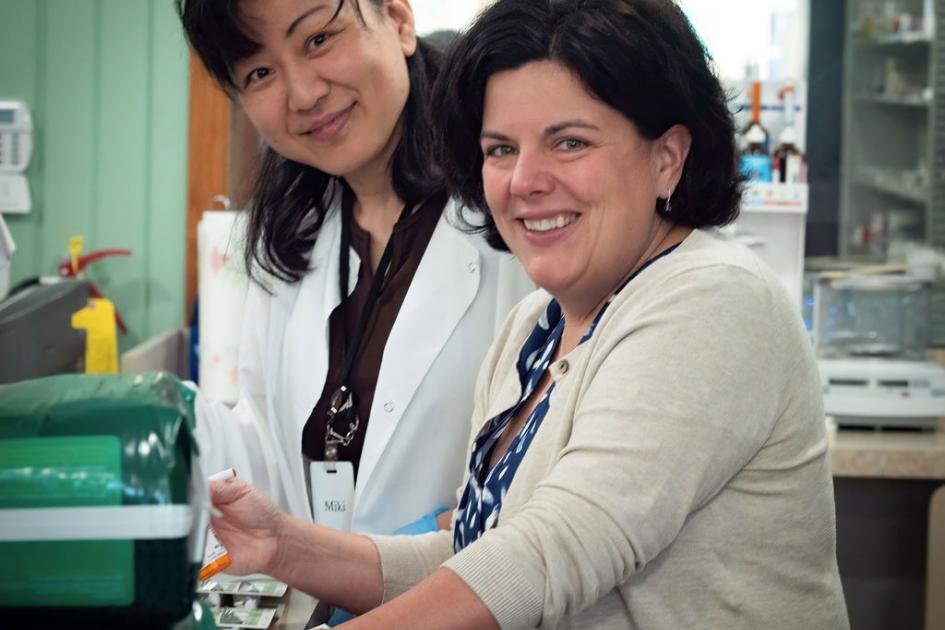 Miki Bowen, Medication Mgmt., Pharmacy Tech. (left), Michelle Farrell, Pharmacist/Owner, Boscobel Pharmacy
Local Network Requirements
CPESN® Wisconsin Minimum Service Sets
Comprehensive Medication Review

A systemic assessment of medications, including prescription, over-the-counter, herbal medications and dietary supplements to identify medication-related problems, prioritize a list of medication therapy problems and create a patient-specific plan to resolve medication therapy problems working with the extended healthcare team.

Medication Synchronization Program

Aligning a patient's routine medications to be filled at the same time each month. The pharmacists will provide clinical medication management and monitoring for progression toward desired therapeutic goals during the patient appointment at time of medication pick-up or delivery

Act of screening patients for ACIP recommended immunizations, educate patients about needed immunizations and administer immunizations when appropriate.

Medication Reconciliation

The process of comparing a patient's medication orders to all of the medications that the patient has been taking (active, chronic, as needed and OTC including herbal) to avoid medication errors. This service is especially important during transitions of care when patients are most vulnerable to medication errors or mishaps.

Personal Medication Record

Ability to create a comprehensive list of current patient medications manually or from dispensing software.
How to Join CPESN Wisconsin
To learn more about CPESN Wisconsin or to join the network, contact Lead Luminary and Managing Network Facilitator Michelle Farrell