The purpose of the Louisiana CPESN is to develop, implement, and maintain a network of community pharmacies that provide high quality enhanced services to patients to improve patient clinical outcomes and utilization of healthcare resources by working collaboratively with other healthcare providers, health systems, accountable care organizations, and other healthcare providers, health systems, accountable care organizations, and other key stakeholders. The LaCPESN will work with payers to ensure that overall health care spend is optimized and reduced by appropriately managing patients' medication therapy. The network is focused on high quality performance in all aspects of the practice including implementation of enhanced services, provision of patient care services, collaboration with other health care providers and key stakeholders, and working closely with payers to improve overall health care resources utilization and overall health care spend. The participating LaCPESN pharmacies agree to be active participants in the network, collaborating and sharing ideas, and willing to share practice data as determined, requested, and needed by the network. 
Initiated in October of 2016, LaCPESN quickly grew from a concept to an established enhanced services network. LaCPESN is composed of retail pharmacies that are committed to providing enhanced services beyond traditional medication dispensing. High performing pharmacies that are members of LaCPESN are dedicated to assisting patients with complex medication regimens utilizing a set of required and optional elements that are individualized based on patient needs. The ultimate goal of all LaCPESN members is to improve patient health.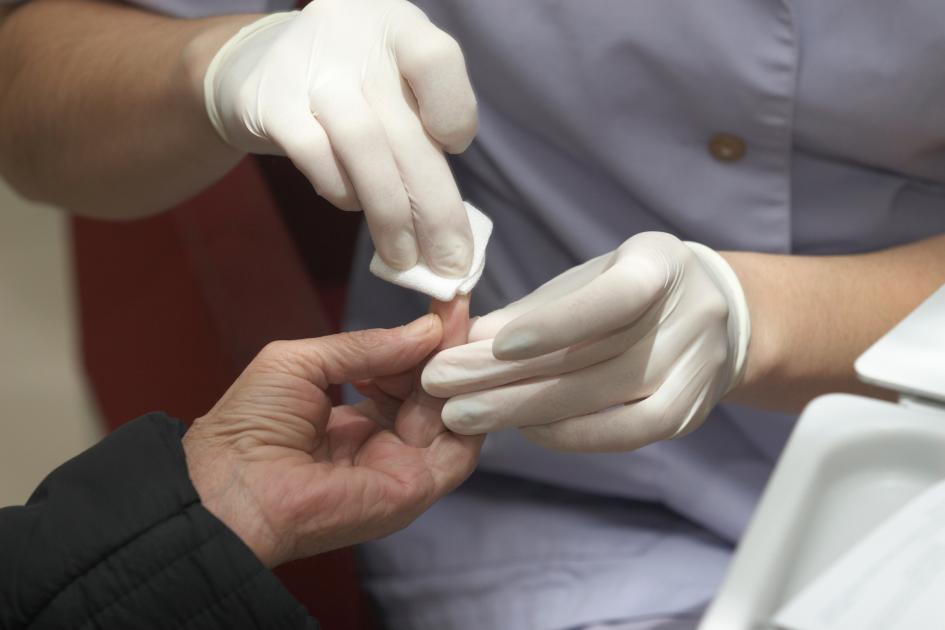 LaCPESN member pharmacies go beyond dispensing to provide positive patient outcomes.
Local Network Requirements
CPESN® Louisiana Minimum Service Sets
Assisting the patient to help organize medications, take them at the correct time of the day and improve patient compliance/adherence. This service may include the pharmacist working with the patients and/or their caregivers to determine an appropriate adherence packaging system which may include Medication Synchronization, Adherence Reminder Calls, Strip Packaging, Blister Packaging, or other special adherence packaging to promote adherence with utilization of appropriate labeling as determined by the Board of Pharmacy

Comprehensive Medication Review

A systematic assessment of patient-specific information including all medication therapies to identify medication therapy problems, develop a prioritized list of medication therapy problems, and create a patient-specific plan to resolve medication therapy problems.

Complete Medication Reviews with Chronic Care Management (10 step process):

Actively identifying and recruiting patients who are candidates for CMRs with chronic care management.
Utilizing pharmacy information including patient notes, medication lists, patient vitals, or other clinical information that has been documented at the pharmacy.
Collaborating and communicating with other providers in order to receive additional clinical information including progress notes, labs, hospitalizations, discharge summaries,etc.
Schedule time with patient and informing patient what information they need to bring with them including current prescription medications, any over-the-counter medications/supplements and information given to them by other providers (e.g. result of office visit, discharge summary, current medication list, etc.
Perform interview using motivational interviewing techniques and engaging the patient in a conversation in order to collect as much relevant clinical information to appropriately assess the patient.
Utilizing the complete patient record developed during the previous steps, identify drug therapy problems, create a patient care/action plan, and communicate with other providers.
Implement plan to resolve the drug therapy problems, determine patient educational and health coaching needs, and determine patients' therapeutic goals, appropriateness of their drug therapy, and safety and efficacy of medications.
Document all patient care activities including note to prescriber.
Coordinate care with other providers.
Follow up with patients as determined by care/action plan.

Immunizations Screening and/or Administration

The ability to actively screen patients, educate, and provide ACIP recommended immunizations (or at a minimum refer to another provider) included, but not limited to, influenza, pneumococcal (both conjugate and polysaccharide), Tdap, and herpes zoster immunizations.

In-Depth Counseling/Coaching

Additional counseling offered in the pharmacy, requiring a pharmacist or qualified staff member to step out of traditional pharmacy workflow in order to complete the activity
How to Join CPESN Louisiana
To learn more about CPESN Louisiana, or to join the network, contact Managing Network Facilitator Paula Belle at [email protected]